Top 10 things to do in Stellenbosch...
Experience all that Stellenbosch has to offer - and make sure you don't miss out on any of the locals' favourites!
1. Wine tasting and wine tours
We can't write a blog about things to do in Stellenbosch and not start with wine. We'll leave the rating of the various wine estates to you and your unique palate, but what we can recommend is trying a few of them in the form of a wine tour. Everyone's tastes are different, but one thing is for sure; on a good wine tour you'll find a wine for every palate, so there is something for everyone to enjoy.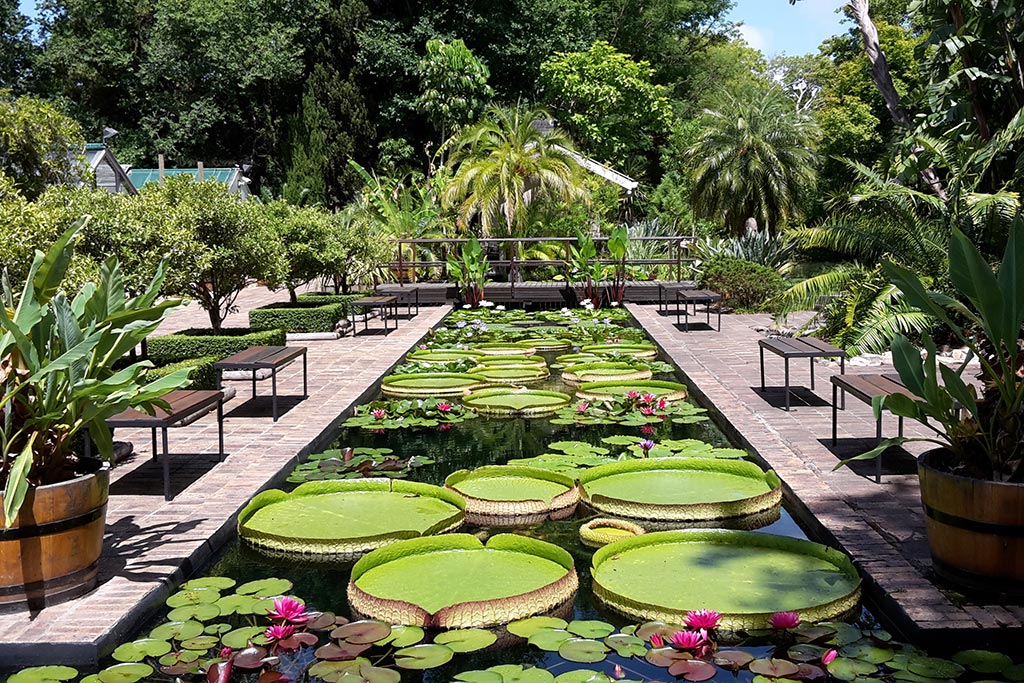 2. Visit the Stellenbosch University Botanical Garden
The Stellenbosch University Botanical Garden has an enormous variety of indigenous and exotic plants to admire. Take a stroll through the various sections and you'll be amazed at all the weird and wonderful plants and trees of this compact botanical garden.
3. See the latest art exhibitions at Slee
On the historic Dorp Street (right next to 107 Dorpstraat itself), you'll find one of the most impressive art galleries in Stellenbosch. With a new exhibition almost every month, you'll always find something fresh and interesting to see at Slee.
4. Conquer the mountains of Jonkershoek Nature Reserve (or just have a picnic)
The beautiful Jonkershoek Nature Reserve is an absolute paradise for mountain bikers, hikers, and trail runners alike. Just grab your picnic basket and go discover the beauty that lies all around its rocky paths. Also, don't miss the waterfalls!
5. Visit the famous Rupert Museum
This modern art museum has housed some of South Africa's (and the world's) finest artworks – including a permanent Pierneef exhibition. It is one of our favourite places in Stellenbosch. Even though you are in the presence of incredible works of art, the setting is not at all pretentious. It is an intimate gallery with a homely feel – an invitation to everyone to come and admire the art.
6. Enjoy good food and great vibes at the Stellenbosch markets
If you're someone that likes slow food, good wine and a festive atmosphere, you'll definitely have the Stellenbosch markets on your top 10 list too! Our favourite markets are the Slow Market, the Root 44 Market and the Blaauwklippen Family Market. What's your favourite?
7. Try the best coffee in Stellenbosch
For the coffee connoisseurs, this is a must! The 'new bird in town' (Blue Crane Coffee Company) has made some big waves after winning the 'Best coffee in Stellenbosch' award. Since then, the Blue Crane Coffee Company has expanded and added a second venue across the street, called the 'Lab' where you can taste their latest experiments and view some local art while you do so.
8. Do a beer tasting and brewery tour at Stellenbrau
Another favourite among 107 Dorpstraat guests is the Stellenbrau Brewery tour and tasting. Just outside Stellenbosch, at the Woodmill Lifestyle Centre you'll find this great craft brewery. Here you can go on a guided tour of the Stellenbrau Brewery to see the entire beer making process and, of course, to taste the delicious beers in their tap room. Forty-five minutes well spent!
9. Experience all things Stellenbosch on a walking tour
A great way to experience all of the best things in Stellenbosch is to go on a guided walking tour. Your guide will tell you all about the history of the beautiful town and the important sights to see. These tours are informative, fun and usually include a few tastings of wine to get you into the Stellenbosch spirit.
10. Last but not least – a wine pairing with something sweet
Like most good meals, this top 10 list ends-off with something sweet. Come by our 107 Dorpstraat Boutique Hotel wine bar anytime between 13:00 and 21:00 from Mondays to Saturdays to get your pairing of four wines with four sweet treats, for only R60. We hope to see you here soon.
So, what do you think of our top 10 list?
If you're ready to plunge in and treat yourself to the Stellenbosch experience, why not stay over?
At 107 Dorpstraat, you will receive 5-star treatment and a highly personalised service from our expert staff. We can arrange transportation, wine tours, massages in your room and so much more. All you have to do is ask.
If you enjoy a modern, European atmosphere, then you'll really like our stylish, European-inspired decor and our café-style breakfast spot on the historic Dorp Street. Watch the world go by as you enjoy your delicious complimentary breakfast and quality Häzz coffee under the oak trees of Dorp Street. If you stay long enough, you'll witness our café transforming into a trendy wine bar. Enjoy the same ambience, but with wine — and some of Stellenbosch's finest, we might add.
What better way to enjoy the top 10 things to do in Stellenbosch than from a boutique guesthouse slap-bang in the middle of town?